The Home Screens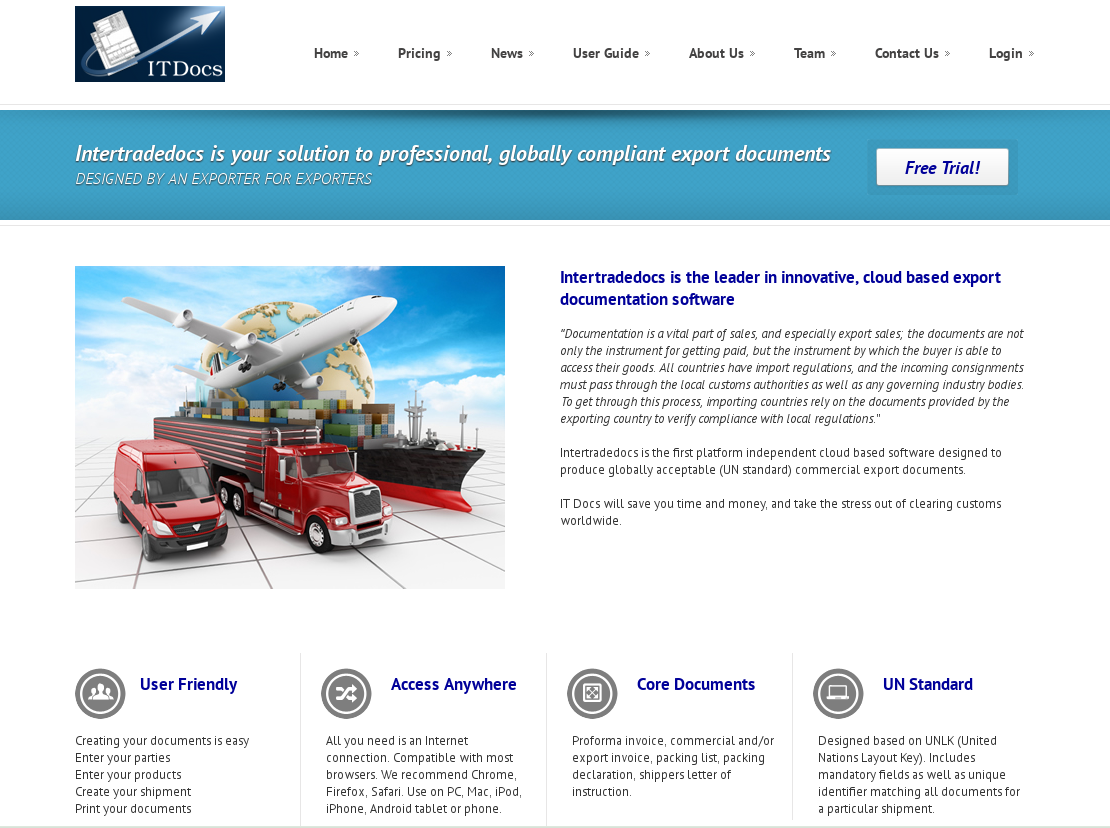 The Home Screen
You see this screen when you first go to intertradedocs.com. From here you can explore the Home Screens, or log in to use Intertradedocs.
Home Screens Menu


The Menu
You will only see this menu when you are not logged in. From here you can access any of the home screens, and the rightmost link will take you to the login screen for the Intertradedocs application.
The News Page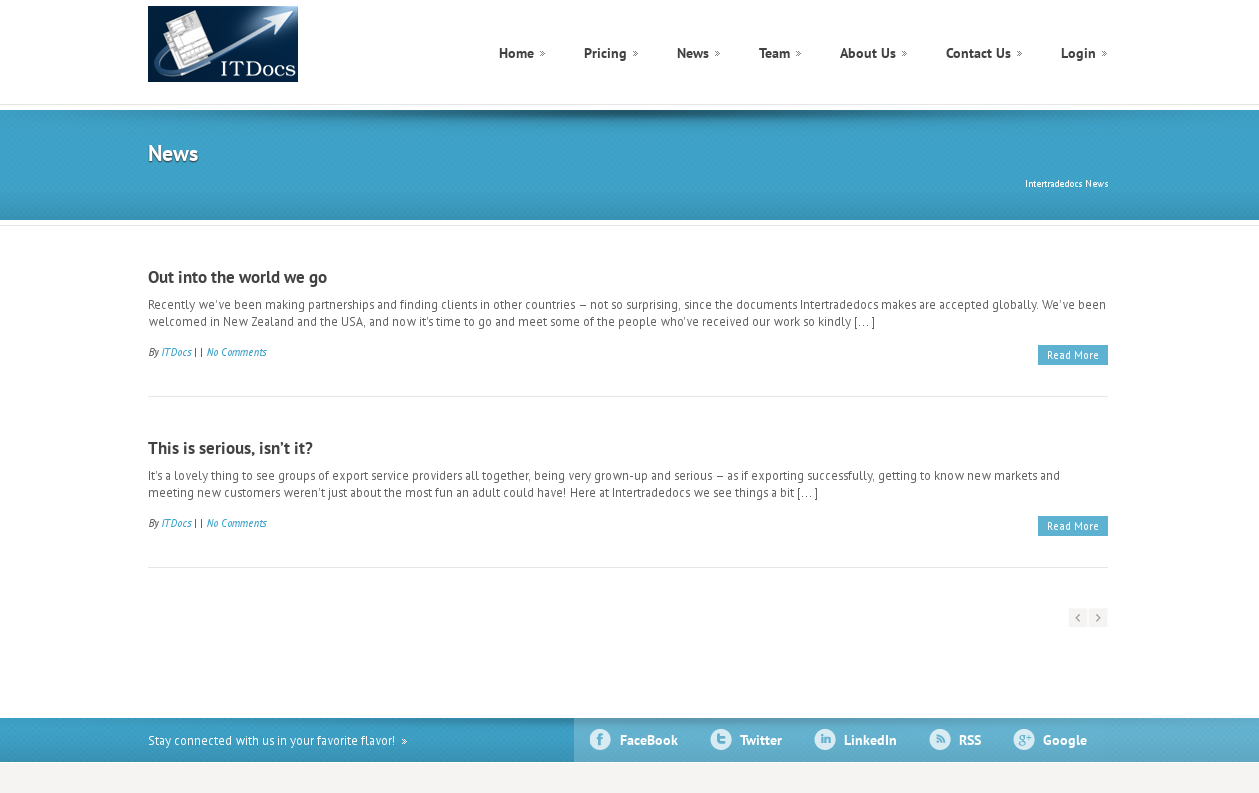 The News Page
Here you'll find updates about Intertradedocs and any new offers or features; we'll also link to information we think will be handy for our users, and there will be occasional series about export process and compliance.
Contacts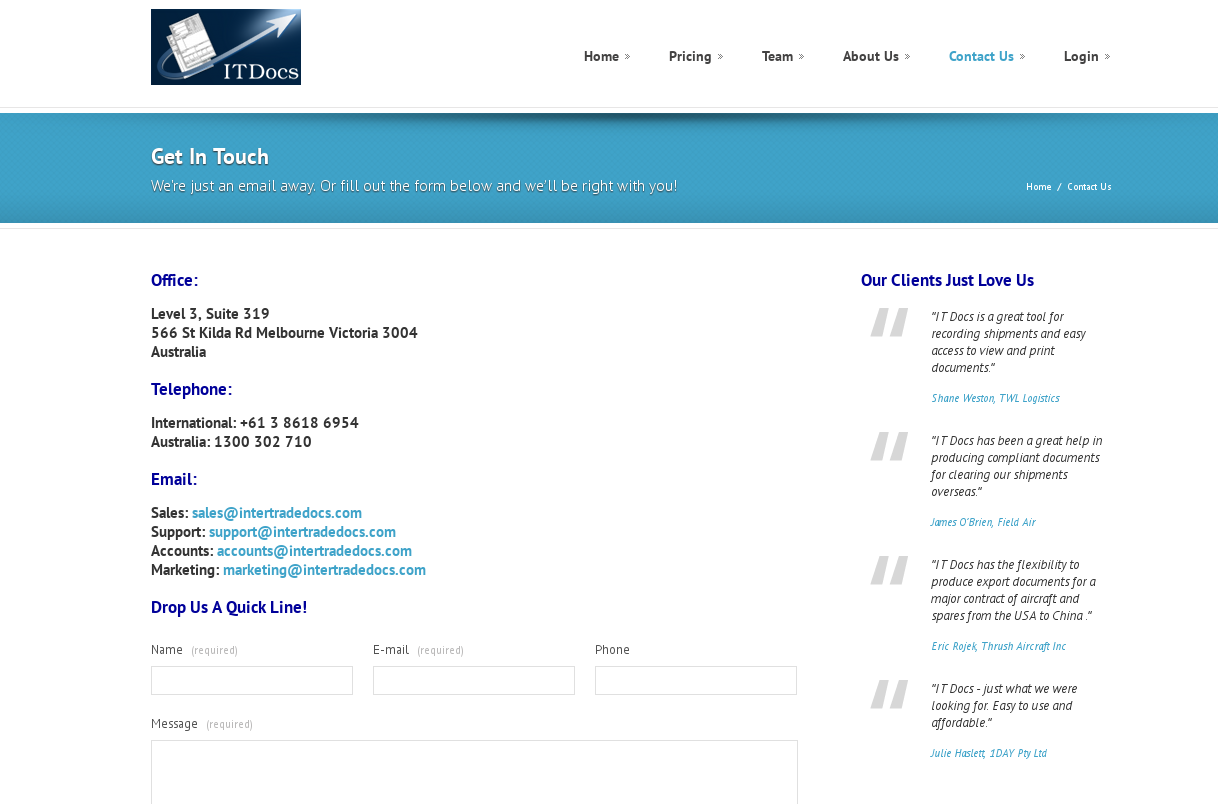 The Contact Screen
Here you will find all the contacts you need to get support, to purchase or change your subscription and to contact our Finance department.
Pricing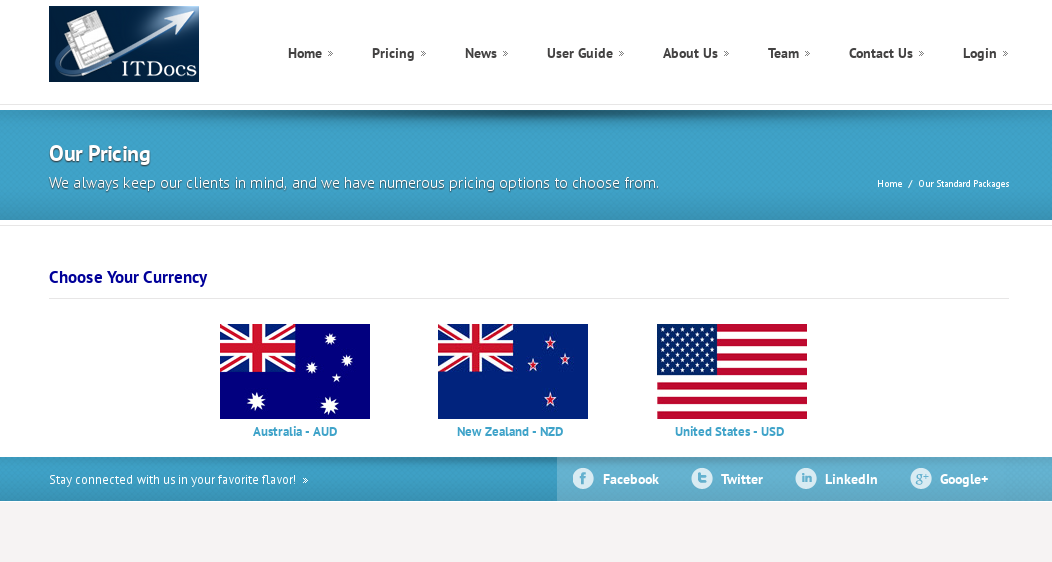 Choosing your currency for pricing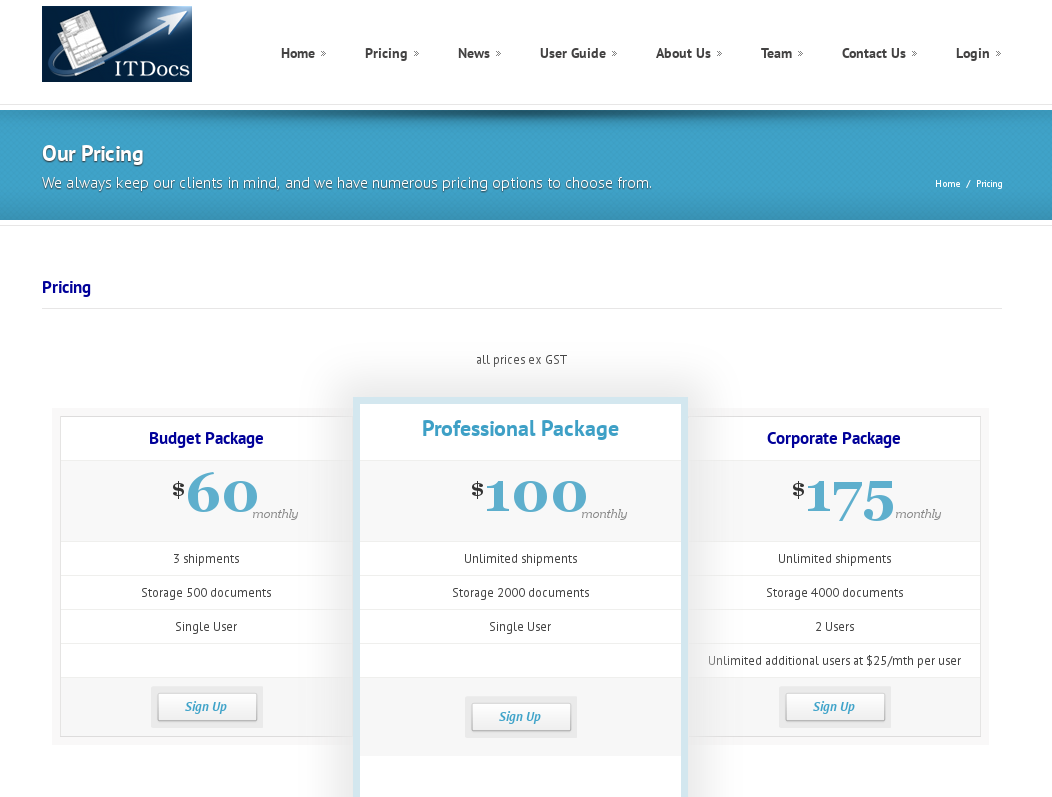 Available packages in your currency
Check the Pricing page for up-to-date pricing for our main subscription packages - this image may be out of date. Clicking Sign Up for any of the packages will take you to a form to fill in. Once you click on the Submit button of the form, you will be sent an email with a link to our payment provider's signup page for that particular package, enabling you to sign up securely for monthly credit card payment. After completing that, you will receive an email from us to let you know your subscription is active.
If you don't see a package that suits you on the Pricing page, please contact us.
More about Intertradedocs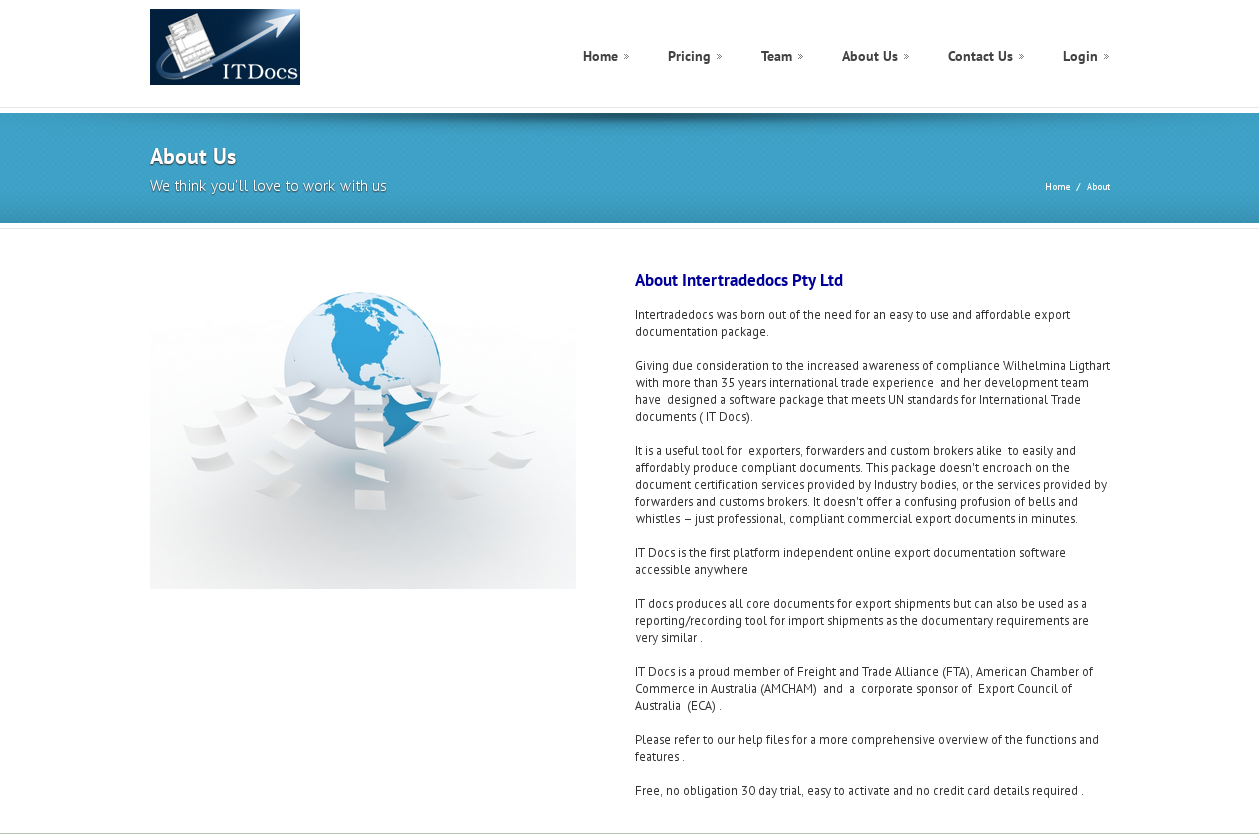 About Us
The About page tells you a little about Intertradedocs; to find out about Intertradedocs people, check the Team page by clicking the link on the top menu.