Editing a Product
To edit a product, first go to List Products from the Main Menu or the Navigation Bar.
You can search for the product, or page through the list until you find it; click on the name of the product in the left-hand column to be taken to the Product Review screen.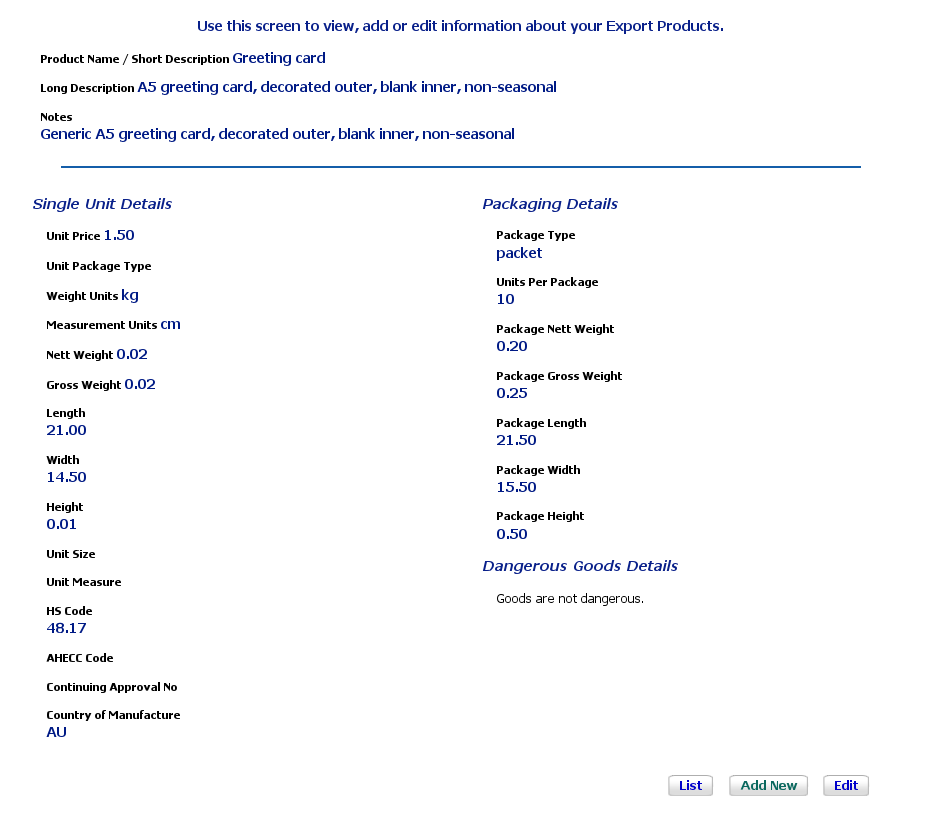 The Product Review screen
Once you have the Product Review screen, click the Edit button on the bottom right, to take you to the Edit Product screen.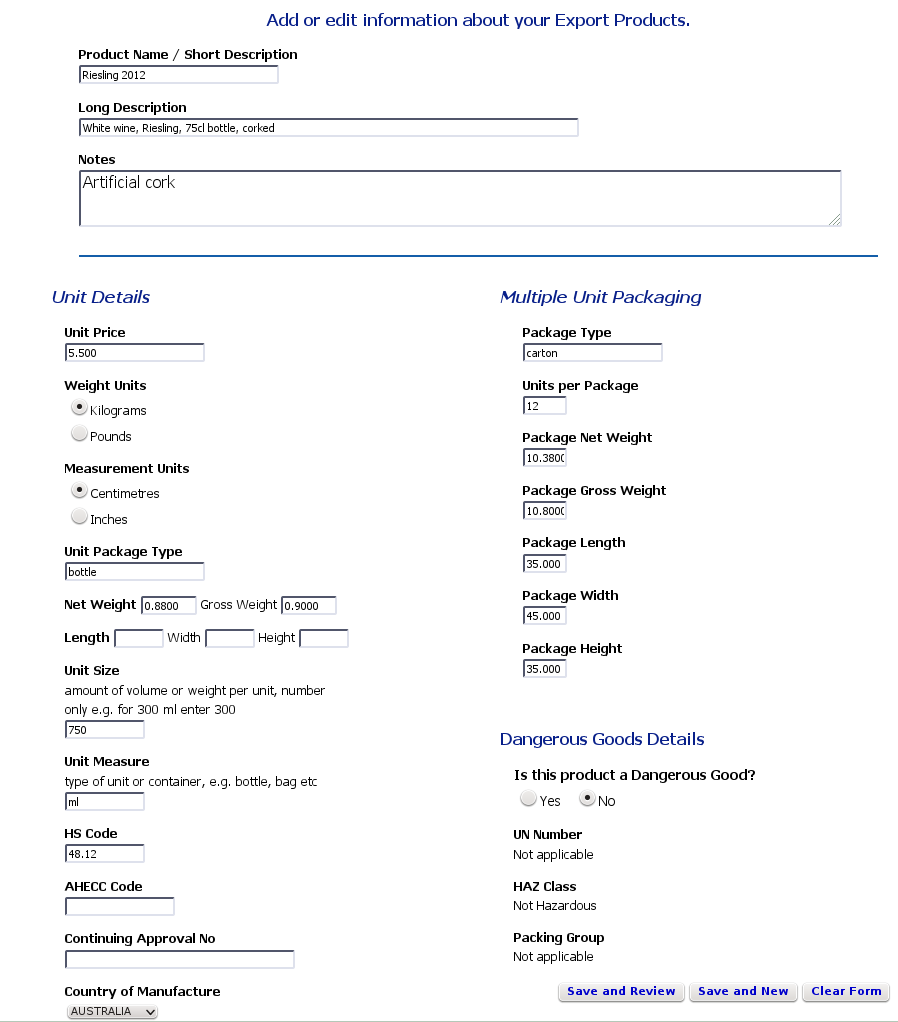 The Edit Product screen
As you see, this screen has all the fields available, so you can edit any part of the product information.
Once you have completed making the changes you need, click Save and Review to save the changes and review them.